Take your BUSINESS to the next level
---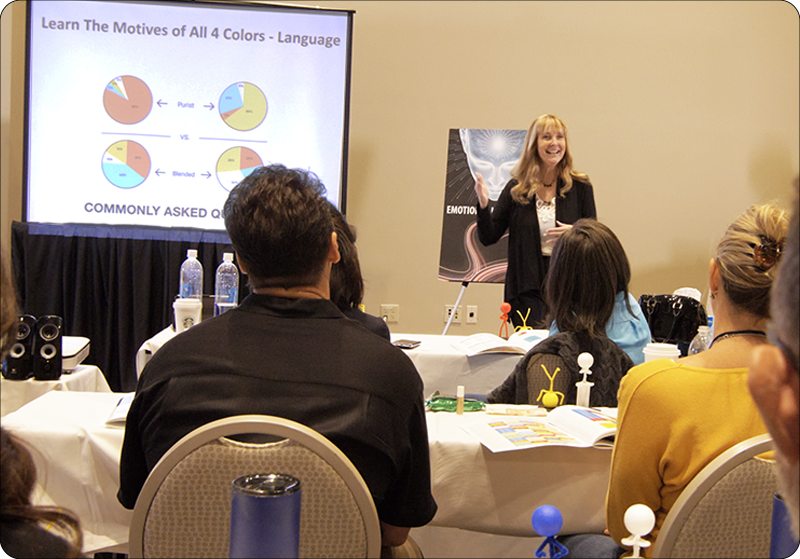 Working with Lisa can be transformational for your company by incorporating the Color Code framework into your organization. Utilizing the Color Code can help employees gain self-awareness, improve their communication skills, enhance their understanding of others, and develop effective conflict resolution strategies. This can lead to improved employee performance, job satisfaction, and overall organizational effectiveness.
Here is what is involved when you bring Lisa in to work with your company:
Team building: Create more cohesive and effective teams. By understanding the personality styles of team members, you can assemble teams that are well-balanced and complementary in terms of different strengths and communication styles. This can lead to improved team dynamics, collaboration, and productivity, as team members can better understand and appreciate each other's unique perspectives and contributions.

Communication and leadership development: Gain insights into communication styles and leadership tendencies associated with each color type. You can use this knowledge to improve communication and leadership skills within your organization. For example, Reds may be encouraged to be more mindful of their directness and communication style when leading a team, Blues may be encouraged to express their emotions and build relationships with team members, Whites may be encouraged to assert themselves and communicate their needs, and Yellows may be encouraged to balance fun and productivity in their leadership approach.

Conflict resolution and problem-solving: Navigate conflicts and problem-solving situations more effectively. By understanding the color types of individuals involved in a conflict, you can tailor your conflict resolution strategies to better align with the communication styles and needs of each individual. This can lead to more constructive and successful conflict resolution outcomes, minimizing disruption and fostering a positive work environment.

Customer relations: Improve your customer relations. By understanding the personality styles of your customers, your team can adapt their communication and customer service approaches to better meet the needs and preferences of different customers. For example, Reds may appreciate direct and efficient communication, Blues may value personalized attention and emotional connection, Whites may prefer a calm and peaceful interaction, and Yellows may enjoy a more casual and fun interaction. This can result in improved customer satisfaction, loyalty, and retention.
Call Lisa to discuss the needs of your organization.
---
Lisa will design a customized training and development program to meet your needs utilizing the Color Code personality model.
---
Click here to schedule a Call Today!
"Lisa is an engaging speaker with a highly interesting, educative topic. She conveys her subject with great skill and expert knowledge, while still assuring that the audience follows with ease. Lisa is very fluent and competent; she is personable and conveys trustworthiness and experience. It was a pleasure having Lisa as a speaker at Health, Healing & Happiness, and I hope she will join us again!"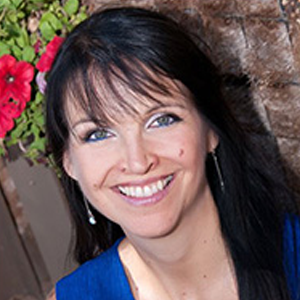 Ina Mohan
Creator, Producer & Organizer
Health, Healing & Happiness Conference
"Lisa has a very gentle yet clear and strong energy that calms and draws people in. Her ability to share concepts and truths through her story and personal experience touches hearts, impacts minds and transforms lives."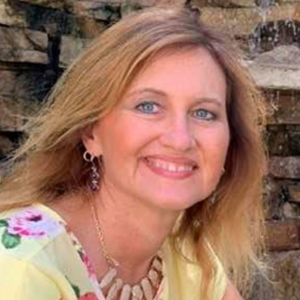 Loralee Humphreys
Health Coach
"Lisa's energy in presenting her material is incredible. She can inspire a room full of people to simply open their hearts and embrace life."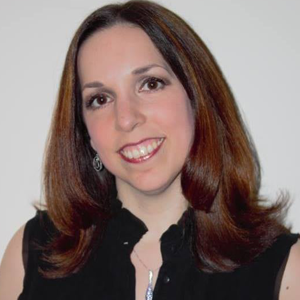 Tracy Hartley
Entrepreneur
---

---

---

Empowerment Life Coach, Author, and Certified Color Code Independent Trainer, Lisa Ulshafer has been coaching and teaching for 17 years and looks forward to sharing this enlightening personality intelligence with you.

Lisa has always had a passion for understanding human behavior and the power of the spirit. In 1996, she graduated from Michigan State University with a bachelors degree in Psychology.

Throughout her life, Lisa has immersed herself in a process of profound transformation, studying a multitude of subjects including relationship dynamics, personality intelligence, inner child work, shadow and ego work, law of attraction and vibration, behavioral pattern analyzation, business, and entrepreneurialism.

She's attended over 80 seminars and retreats ranging from 3-9 days each, at least a dozen online courses, and completed seven extensive life coaching certification programs. She also hired her own coaches and mentors throughout that time.

In 2006, Lisa founded her company Empowered Living after becoming certified as a Transformational Life Coach. She authored her first book Journey with an Angel in 2015 and in 2016 she created and launched her 6-week online program Roadmap to Self-Empowerment,

Through her own journey of learning and experience, Lisa provides a wealth of information to support others in living their best life.